Listen to the City
is an art-design-urbanism activism collective. It hat has been visualizing the invisible substances of urban spaces and showing conflicts inside of the cities.
I've participated as a member of the group for three years. Below are selected images of the design works.
A Cultural Space, Okbaraji Alley
Poster for Web. 2016
A poster for an event, A Cultural Space, Okbaraji Alley.
City Maintenance Law Seminar
A poster for City Maintenance Law & Redevelopment Seminar from Listen to the City.
Poster. 2016
841x1,189mm
Photography. Buddhist Nun Jiyul
Proposal for the Group Exhibition
Matter Fiction
(2016.5.4 - 8.30) in
Museu Berardo
, Lisboa.
Poster & Banner. 2016
Banner. 1,300x2,000mm
Poster. 250x353mm
Collaboration. Hanseul Wang
A Banner and Posters for the Okbaraji Alley Festival. The Poster recorded the map and the memory of the villagers with the photos of a demolished alley.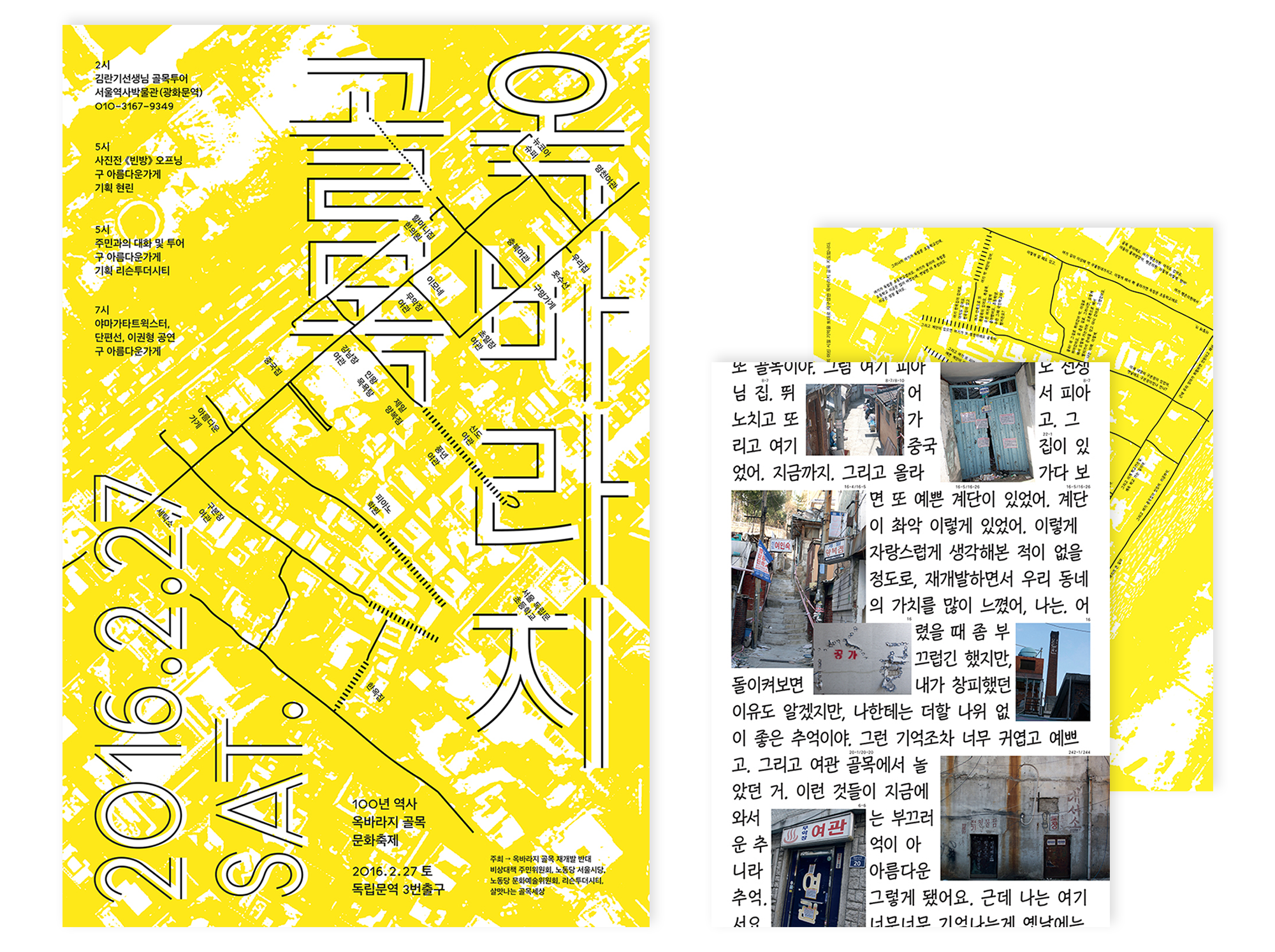 A poster for the Urban Film Festival from Listen to the City
Naeseoung River & Willow Colony
Poster. 2014
518x738mm
Illustration. Eunseon Park